Discover more from A Few Things....
A Few Things discovers, curates and synthesises the big ideas across markets, technology and the good life.
Over 3,000 subscribers
Finding A Floor & Making The Most Of This...
March 25, 2020
"Life isn't about waiting for the storm to pass it's about learning to dance in the rain."
- Vivian Green
"Just when the caterpillar thought the world was ending, it turned into a butterfly"
- Proverb
A. Finding A Floor
In 2009 markets bottomed long before the underlying sources of the crisis were addressed—months before unemployment, housing vacancies and household leverage started to normalize.
Instead the critical factor was a couple of key policy changes that came into effect in March of that year.
The relaxation of mark-to-market asset accounting rules for banks.

The start of the Term Asset-Backed Securities Loan Facility, or TALF, through which the Fed provided non-recourse loans to holders of high quality asset-backed securities composed of consumer loans.
On top of other earlier policy measures, these provided the final pieces of the puzzle in restoring investor confidence.
The accounting change was especially significant, as it halted the vicious cycle in which banks forced to mark their assets to market then had to sell assets to meet capital requirements, which further drove down prices, forcing yet more asset sales in an inescapable downward spiral.
With this short history lesson in mind, Monday's moves by the Fed appear encouraging:
The Fed started to relax accounting rules for banks, allowing them to use the capital buffers they have built up in recent years to restructure existing loans or make new loans to the private sector. The capital was built up against a rainy day; now it's here.

The Fed and Treasury are taking risk off private sector balance sheets. On Monday the Fed launched a long list of programs, including a resurrection of TALF. In a nutshell, the Fed is proposing either to purchase risk assets outright or to provide non-recourse loans against a wide variety of collateral. As in 2008-09, the Fed will provide most of the financing, while the Treasury will take an equity stake in the programs big enough to bear most of the risk of losses.
Monday's moves from the Fed follow a suite of earlier measures, effectively promising as much liquidity as financial institutions want and as much quantitative easing as needed to support inflation and keep the "core" credit markets for treasuries and mortgage-backed securities well bid and expanding the list of central banks that can access US dollar swap lines.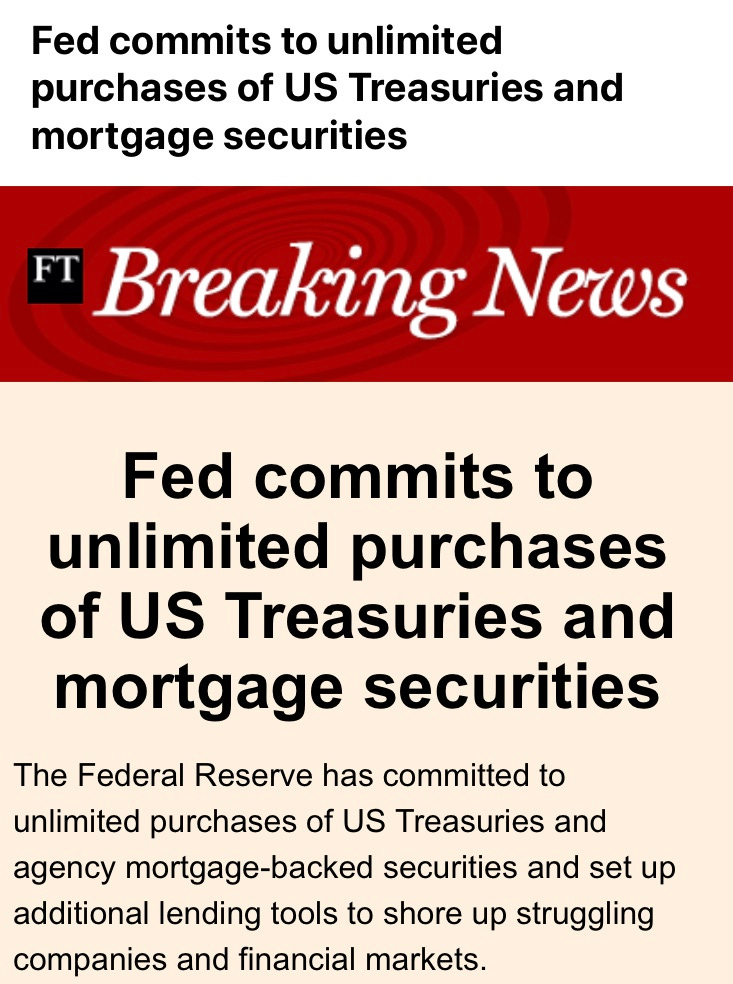 Then last night, The White House struck a deal with Senate Democrats and Republicans on a stimulus package of more than USD 2 trn in spending and tax breaks.
The Senate will vote on it today. House Speaker Nancy Pelosi had consulted with Senate Democratic leader Chuck Schumer throughout the negotiations so it should also pass the House.
The plan includes USD500 bn to back loans and assist companies, including USD 50bn for loans to U.S. airlines, as well as state and local governments. There is USD 150bn for hospitals and other healthcare providers. It provides USD 1,200 of direct payments to lower- and middle-income Americans and USD 500 for each child.
Unemployment insurance would be extended to 4 months and the benefits bolstered by USD 600 weekly and would be expanded to cover more workers. Any company receiving a loan would be subject to a ban on stock buybacks through the term of the loan plus an additional year.
Democrats won language that would bar any business owned by President Trump or his family from getting a loan from the Treasury. 
Is it enough ? Have we found the (or just a temporary) floor ?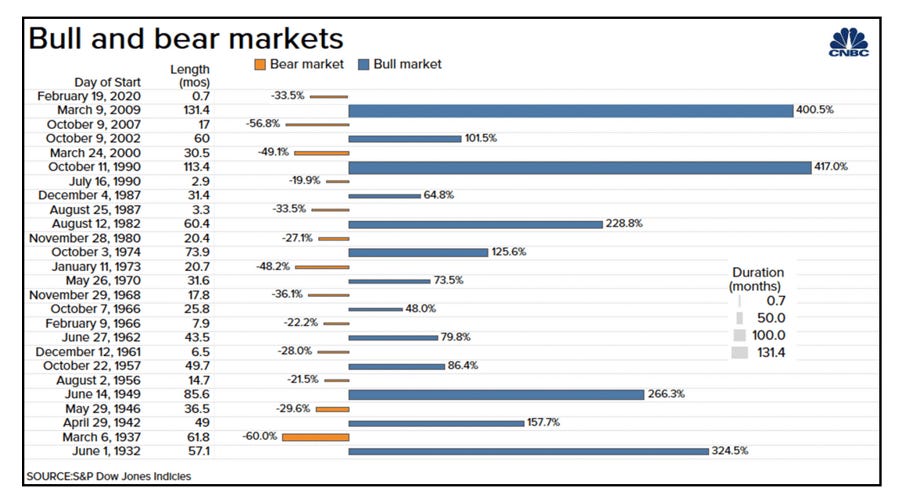 ---
B. How Do I Make The Most Of This ?
One of the questions I try to ask whenever anything happens to me (good or bad) is "How Can I Make The Most Of This?" or "What's Great About This?".
Both questions allow you to better see the possibilities and opportunities in the moment.
Here are some ways I'm trying to make the most of this - I'd love to hear yours:
Spend more time with my family doing activities that we have always wanted to do (imagine if this was happening in November or December, but instead the sun is shining now). We are playing more tennis and cycling.

Reading all the books and learning all the new skills I have always wanted to learn that will make me better at work. I'm cracking on my French and Chinese.

Realizing the shortness of our lives and communicating more with our parents and grandparents and appreciating them. We are doing daily 1-hr language lessons between my parents and my kids.

Finding more time for solitude and exercise (maybe even sleep).

Going Marie Kondo on my house and reducing clutter.

Getting in touch with friends I hadn't spoken to in a while.

Upgrading my investment portfolio to buy businesses I have always wanted to.
I'd love to hear how you are making the most of this.
---
C. A Few Things Worth Checking Out:
1. Good discussion by Scott Galloway on Our Generation's Test. (thank you David G)
2. The global political consultancy - Eurasia Group - updated their top 2020 risks. I love their perspective, because they look at how economic cycles interact with geopolitical cycles.
In January, we wrote that this year was a tipping point, with a historic shift in globalization; a weakened US leadership; the rise of populism within the world's democracies; the rise of an alternative Chinese economic, political and technological model; and the decline of an aggrieved and interventionist Russia pushing the world into a geopolitical recession. We now face the first global crisis of our geopolitical recession … a coronavirus pandemic. The timing isn't good.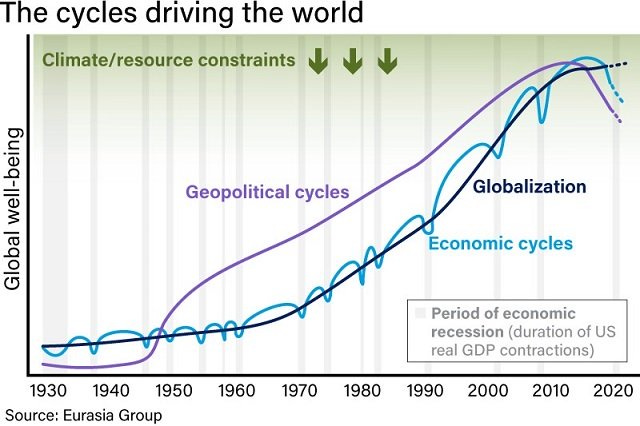 3. All of us are home schooling our kids and at the same time explaining to them what is happening outside.
My kids discovered "In a Nutshell" on Youtube a few months ago, and have been binge watching the videos. Think of them as animated TED videos for kids, explaining important ideas like: What Is Consciousness, What Is String Theory, Universal Basic Income. Heck I learn a lot.
They did a great one on the Coronavirus.
4. MIT Technology Review on "We're not going back to normal" - Social distancing is here to stay for much more than a few weeks. It will upend our way of life, in some ways forever. How can we live in this new world?
Part of the answer—hopefully—will be better health-care systems. In the near term, we'll probably find awkward compromises that allow us to retain some semblance of a social life. Maybe movie theaters will take out half their seats, meetings will be held in larger rooms with spaced-out chairs, and gyms will require you to book workouts ahead of time so they don't get crowded. What else ?
5. At a micro level, according to a report by JP Morgan, the typical US household — who's also very levered up — holds less than $4000 in liquid assets. And here, just like small businesses, there's wide dispersion and the data paints a stark reality. Nearly 30% of US adults have absolutely zero savings and only 1 in 4 have a rainy day fund but one that's not enough to cover three months of living expenses.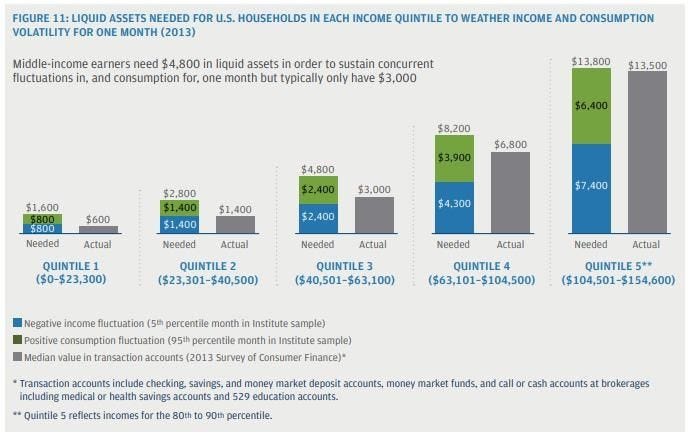 6. This is an excellent video explaining "exponential growth" and epidemics - super helpful to understand how early behavioural changes at scale can have a massive impact on the level of exponential growth.
---
Some Quotes I'm Thinking About:
"Life is not always a matter of holding good cards, but sometimes, playing a poor hand well."
- Jack London, an American novelist, on misfortune.
"You may have a fresh start any moment you choose, for this thing that we call "failure" is not the falling down, but the staying down."
- The Canadian actress, Mary Pickford on failure.
'"Let us prepare our minds as if we'd come to the very end of life. Let us postpone nothing. Let us balance life's books each day. … The one who puts the finishing touches on their life each day is never short of time."
- Seneca